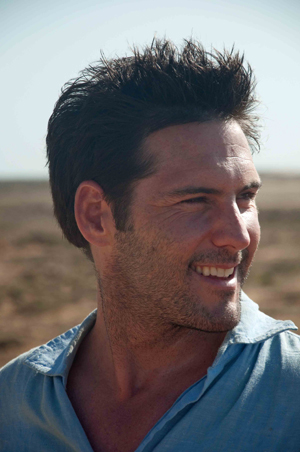 Dr. Keller Wortham is a physician living in Los Angeles, CA. He received his MD from Georgetown University and trained in Internal Medicine at The University Of Pittsburgh. He currently sees patients at his general practice Optimum Wellness in Glendale, California.
Though born in San Francisco, Dr. Wortham spent his childhood on the shores of Kailua, Hawaii, and later went to high school in the suburbs of Washington D.C. He attended Duke University where he studied pre-med and graduated Magna Cum Laude with a B.A. in Spanish Language and Literature. Before medical school Dr. Wortham spent a year in Madrid studying and teaching English, and he has continued to integrate his love for Latin cultures into his life as a physician with medical rotations in Quito, Ecuador and clinical work in Los Angeles with predominantly Latino patient populations.
Dr. Wortham has always felt that the best way to foster good health is through education and patient empowerment. In the clinical setting he takes the time to educate patients on their bodies and actively involves them in the decisions affecting their health. Since moving to Los Angeles in 2004, Dr. Wortham has expanded this outreach through various television and internet programs. He hosted and co-wrote the educational health show "What Happens Next" on VERIA TV and has appeared as a guest on the hit medical series "The Doctors." Dr. Wortham has also appeared as a medical expert on E! ("True Hollywood Stories"), Nat Geo ("Fight Science") and MTV ("Excess All Areas"). Because of his focus on obesity and its related illnesses, Dr. Wortham was asked to consult and co-host the Lifetime TV series "Love Handles," where he joined a team of specialists to help overweight couples get their health and relationships back on track.
An avid humanitarian and world traveler, Dr. Wortham has journeyed across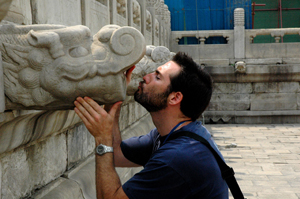 the world to medical clinics in the jungles of the Amazon, to orphanages in the Tibetan Himalayas, and to refugee camps in sub-Saharan Africa. While in Uganda, he collaborated with filmmakers on the TV documentary "Land of Pygmy, Land of Gorilla," which exposed the social and health plight of Pygmy refugees displaced by government expansion of national parks.
Dr Wortham is also a musician and actor and has participated in various independent film and TV productions. He recently spent a year filming in Bogotá, Colombia as the lead in the Colombian TV series "Alla Te Espero." His other hobbies include photography, surfing and adventure travel worldwide.