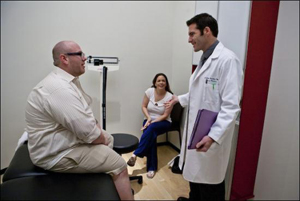 In 2006 Dr. Wortham was approached by Banner Caswell Productions and asked if he had any interest in developing a medical educational show for a new alternative health television network. Long interested in education and increasingly intrigued by alternative medicine, he thought it was the perfect opportunity. Over the following year, Dr. Wortham co-created and hosted the show "What Happens Next," which led viewers on a journey through the inner workings of their bodies. The program was nominated for a Cablefax educational award and ignited Dr. Wortham's interest in pursuing other opportunities to educate the public through television.
He continued his educational outreach through "E-Health," a network providing informative TV content for physician waiting rooms across the country. He further served as a medical expert on various television programs, explaining the tragic significance of Patrick Swayze's pancreatic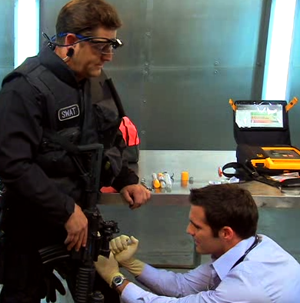 cancer for "E! True Hollywood Stories" and injecting SWAT team members with epinephrine in Nat Geo's "Fight Science," among other things.
Most recently, Dr. Wortham filmed with a multidisciplinary team on Lifetime TV's "Love Handles." This thoughtful show examined obesity not only as a physical problem affecting couples but also as the manifestation of even deeper relationship issues.
Dr. Wortham currently has several shows in development, including a medical adventure travelogue that will take viewers on a scientific expedition across the globe. He is also writing a book on weight loss techniques based on The Food Lovers Fat Loss system, a healthy eating strategy he endorses.
Dr. Wortham would one day love to host his own medical magazine show, using his humor and authenticity to delve into the inner workings of the most fascinating realm there is--the human body.